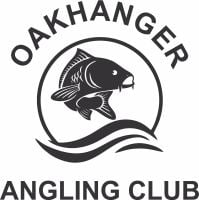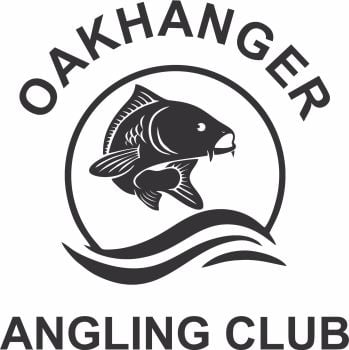 General Rules
1. General
1.1 Members must comply with club rules at all times. The breaking of any club rule will result in disciplinary action, which could include permanant withdrawal of membership by the committee. Membership of the club may be instantly suspended by a club bailiff/officer for a serious offence. Any member charged with rule-breaking will have an opportunity to state their case at a meeting of the committee before any permanant penalty is imposed.
1.2 All members must behave in a manner that is not offensive to other members, club bailiffs, riparian owners or member of the general public. Excessive noise is not acceptable.
1.3 Club bailiffs are entitled to inspect the swim, tackle and bait of any member fishing a club water at any time.
1.4 Members must also comply with Environmental Agency By-Laws and be in possession of a National Rod Licence when fishing OAC waters and produce the licence on request of an Environmental Agency Bailiff or a Club Bailiff.
1.5 Members are required to observe the close season for coarse fishing 15th March to 15th June inclusive with the exception of certain OAC waters as detailed under the heading of each water.
1.6 Members must be in possession of a current membership card when fishing club waters. Failure to produce a membership card when asked by a club bailiff/officer or bone fide member will result in the member being requested to leave the water.
1.7 Members are responsible for keeping their swim free of litter at all times (to a raduis of at least 2m). They should have an empty plastic bag in their possession for litter removal
1.8 An appropriate unhooking mat/weigh sling must be carried and used on all OAC waters at all times.
1.9 All fish must be returned to the water alive apart from diseased fish (Chief Bailiff and/or Fishery Management Officer to be informed if this is discovered).
1.10 Members should observe the Country Code whilst on private and public land. Due consideration must be given to the landowner's rights and, if asked, you are required to show him/her a valid permit.
1.11 Gates to waters must be closed and locked immediately after entry or exit.
1.12 Swims/pegs are provided on all OAC waters and platforms on some waters to improve safety. Fishing is therefore restricted to authorised and numbered swims/pegs only. There will be no fishing in between swims/pegs for any reason.
1.13 Members are forbidden to dig for bait, cut or damage trees, bushes, reeds or other vegetation without approval of the Fishery Management Officer.
1.14 Cars should only be parked in the designated car park at each water.
1.15 Boats should not be used on OAC waters unless for fishery management purpose under the auspices of the Committee.
1.16 Fish can only be introduced/transferred into OAC waters under the direction of the Committee and with the approval of the Environmental Agency.
1.17 Wading or swimming on club waters is not allowed unless directed by the Committee.
1.18 No guns, crossbows or weapons of any kind are permitted on club waters unless expressly authorised by the Committee for pest control. Any knives carried must be either fishing equipment or eating utensils.
1.19 Disabled members have priority over swims designed for disabled anglers.
1.20 All members must be in possession of a suitable landing net (landing nets at Rookery and Shortheath must be a minimum size of 30 inches across the arms or diameter, and it should be used for all sizeable fish to ensure fish safety, mouth damage etc.
1.21 Any keep net used on OAC waters should be no less than 2 metres in length and 35cm in diamter (rectangular size 35cm by 30cm) and incorporating a micromesh to avoid damage to the fins of the fish (excluding Shortheath and Rookery see rule 4.2 and 5.9). No carp apart from crucian carp are allowed to be put into keep nets when pleasure fishing.
1.22 Sacking of fish is not permitted.
1.23 For all matches listed on the fixture list there will be no pleasure fishing on the venue within 2 hours of the scheduled start of the match. It will be at the discretion of the Match Secretary after the commencement of the match, wether swims are available for pleasure anglers.
1.24 No tins cans opened or unopened apart from drink cans, are allowed on any club waters.
1.25 The loose feeding of floating baits is not allowed.
1.26 Members may fish with a maximum of two rods (excluding Rookery, see rule 5.6), providing they do not occupy more than one swim and do not inconvenience a fellow member.
1.27 The use of nuts as baits, hook baits or in loose feed is banned. Any particle bait must be prepared correctly.
1.28 No pre-baiting allowed on any club water ever.
1.29 The use of fishing shelters, i.e. bivvys are permitted on all waters, (apart from Kingsley where only umbrellas are allowed), providing they fit into a swim and do not obstruct paths or cause a nuisance to the public or other anglers.
1.30 Only barbless hooks are allowed to be used on all OAC waters.
1.31 A maximum of 2kg's (combined) of groundbait, pellets and boilies is allowed on any OAC water in a 24 hour period.
1.32 Braided main-line and lead-core are banned. Braided hook-lengths are allowed.
1.33 No angler's rod may be left unattended at any time.
1.34 No live-baiting on any OAC water ever
1.35 Fires are not to be lit on land adjacent to any club water (except for fishery management).
1.36 Spinning and pike fishing are only permitted on any OAC water during the period 1st October to 14th March.
1.37 There is to be no spodding or spombing on any OAC water.
2. Juniors
2.1 Any junior on any OAC water may use only one rod.
2.2 Juniors below the age of sixteen may not night fish any OAC water.
2.3 Juniors aged between the ages of 16 and 18 may night fish Shortheath only when accompanied by, and in adjacent swim to their parent/legal guardian.
3. Kingsley Pond
3.1 There is no camping, BBQ's or the use of bivvys.
4. Shortheath Pond
4.1 Close season 15th March to 15th June (inclusive).
4.2 No keepnets are allowed at Shortheath.
4.3 When carp fishing at Shortheath, landing nets must be a minimum size of 30 inches across the arms or diameter. In addition a sensible sized unhooking mat must be used.
4.4 No angler is permitted to stay for more than 2 consecutive days (48 hours maximum stay) on any swim in a 7 day period.
5. Rookery Reservoir
5.1 All cars must be parked in bottom car park. All gates must be closed after use.
5.2 Access to Rookery Farm Reservoir is for OAC members only, apart from one non fishing guest (no under 12's), no dogs allowed.
5.3 No under 12's are allowed at the Rookery for any reason.
5.4 OAC juniors must be over 12 years of age to fish this water. An adult member who will supervise and be responsible for the junior must accompany them. A maximum of two juniors are allowed per adult. Junior members must fish in the swims adjacent to the supervising adult member.
5.5 Fishing is allowed from dawn to dusk only. No night fishing is allowed.
5.6 One rod only may be used from 1st May to 31st October . Two rods may be used from 1st November to 30th April.
5.7 A minimum of 8lb breaking strain main line and 6lb hook length must be used.
5.8 To allow a reduction in line breaking strain at the Rookery from 1st October until the end of March, i.e, main line of 8lb to 6lb, and hook length of 6lb to 4lb.
5.9 No keepnets, sacks or tubes.
5.8 Only low oil pellets are to be used.
5.10 When fishing at the Rookery, landing nets must be a minimum size of 30 inches across the arms or diameter. In addition a sensible unhooking mat must be used. You may have a match sized landing net set up alongside your carp landing for landing small silverfish only.
6. River Wey
6.1 Close season 15th March to 15th June (inclusive).
7. Bakers Pond
7.1 Park in designated parking area.
8. Pike Fishing
8.1 Wire traces, not less than 40cms (16 inches) for dead baiting, 30cms (12 inches) for lure fishing musst be used with breaking strain not less than 20lb.
8.2 Dead baiting trace hooks must be barbless or with no more than two hooks per trace. Reel line not to be less than 12lb breaking strain.
8.3 No gags or gaffs.
8.4 All pike anglers must have landing nets of not less than 91cm (36inch) arms (triangle) or 76cm (30 inch) diameter (round). They must also have artery forceps of at least 25cms (10 inches).
8.5 Pike anglers must use an effective indicator system that registers drop-back bites when ledgering.